Feature Highlight: White-labeling & Viewer accounts!
Posted On 09/06/2017
Since Cumul.io started, a highly requested feature was to have a customizable and familiar environment in which you can share insights with your clients and/or team members. We heard you and added white-labeling and viewer accounts to our platform!
White-labeling
Want to impress your clients by offering a familiar look and feel? With white-labelling you can:
Enable a unique login background for each viewer!
Add you own company logo (you'll replace the Cumul.io logo though 🙁 )
Replace ALL platform colors with your brand colors.
Simply put, this creates a secure environment and a familiar feeling for your customers and employees!
---
Viewer accounts
Easily share one dashboards with filtered views for each customer or employee. For example, one main timetracking dashboard creates a personal report for every employee.
Reporting a marketing campaign, market research or project analysis to a specific customer? Offer them a secured viewer account with credentials, so they can login to the platform and be impressed by the interactive dashboards (and know that their data is safe!)
How does it work? Simply create your own organisation in our platform, choose who sees what data with viewer accounts!
Here, Wally created a viewer account for Eddy. Wally only wants Eddy to see data about his company, so Wally added a filter to the dataset he shared with Eddy. So whenever Eddy accesses a dashboard made with Wally's dataset, Eddy will only see the data about his company.
What Wally sees: ALL data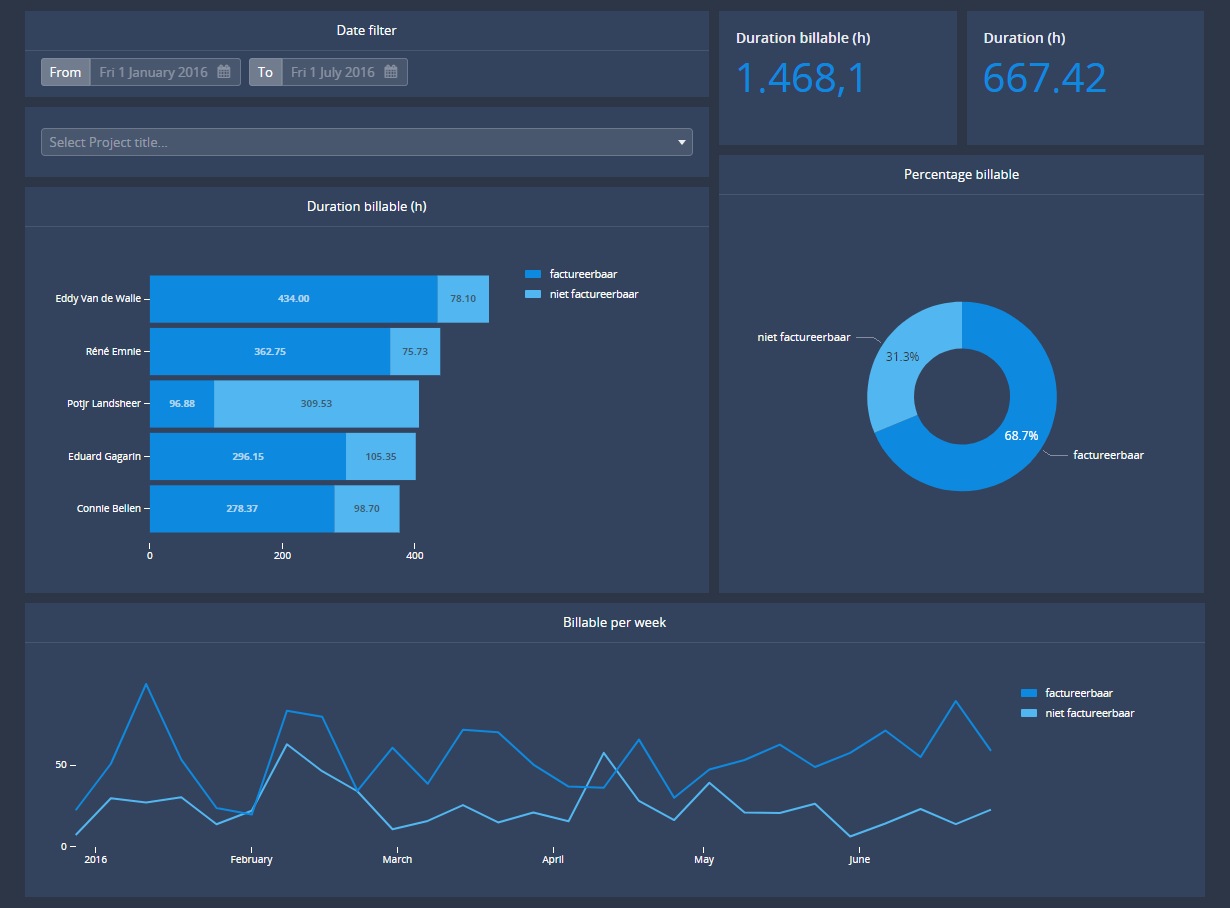 What Eddy sees: a filtered view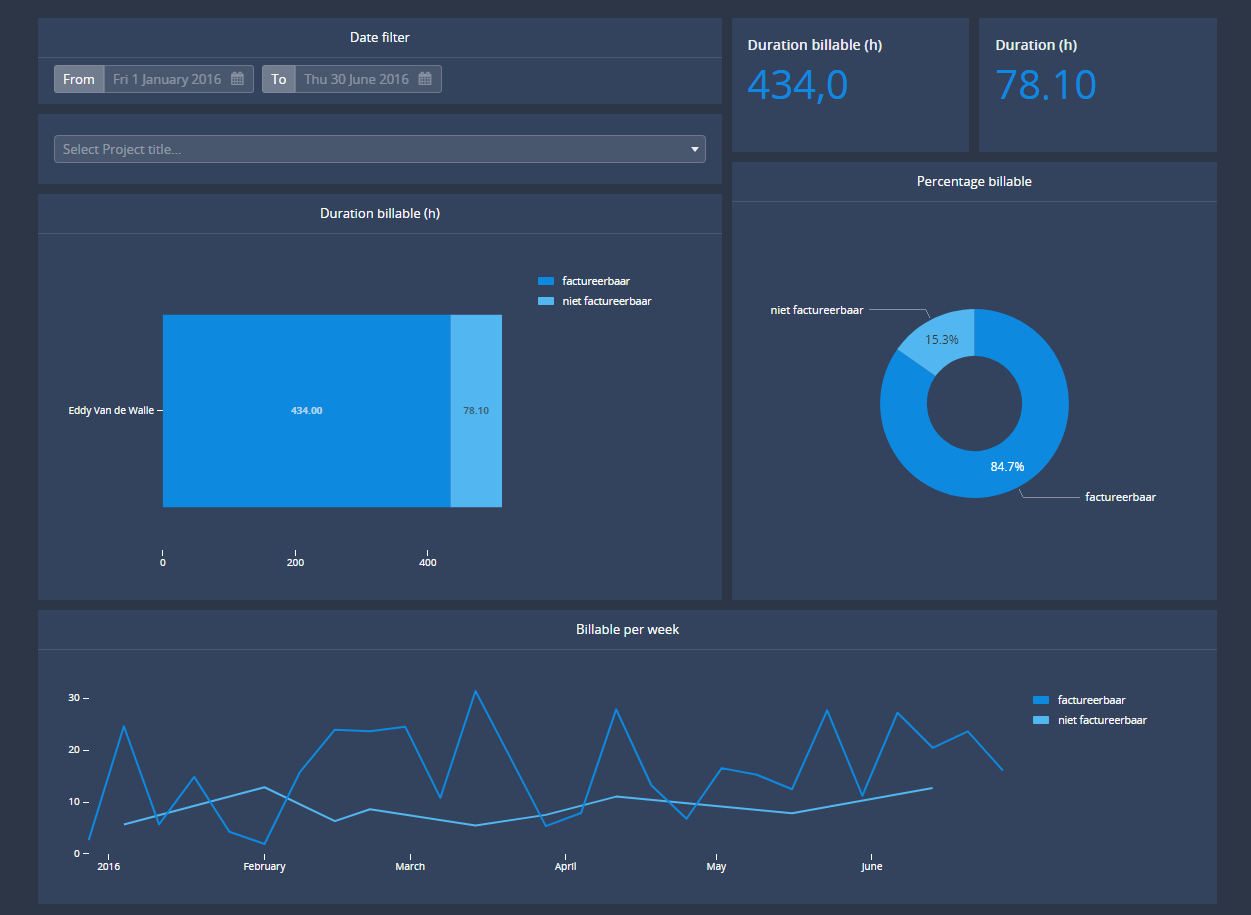 ---

Interested in viewer accounts or a white-labeling plan? Don't hesitate to get in touch for a demonstration, or try it out yourself!